Do you find that . . .
Do you want to have access to ALL of these Animal Articles & Resources for your elementary classroom and students?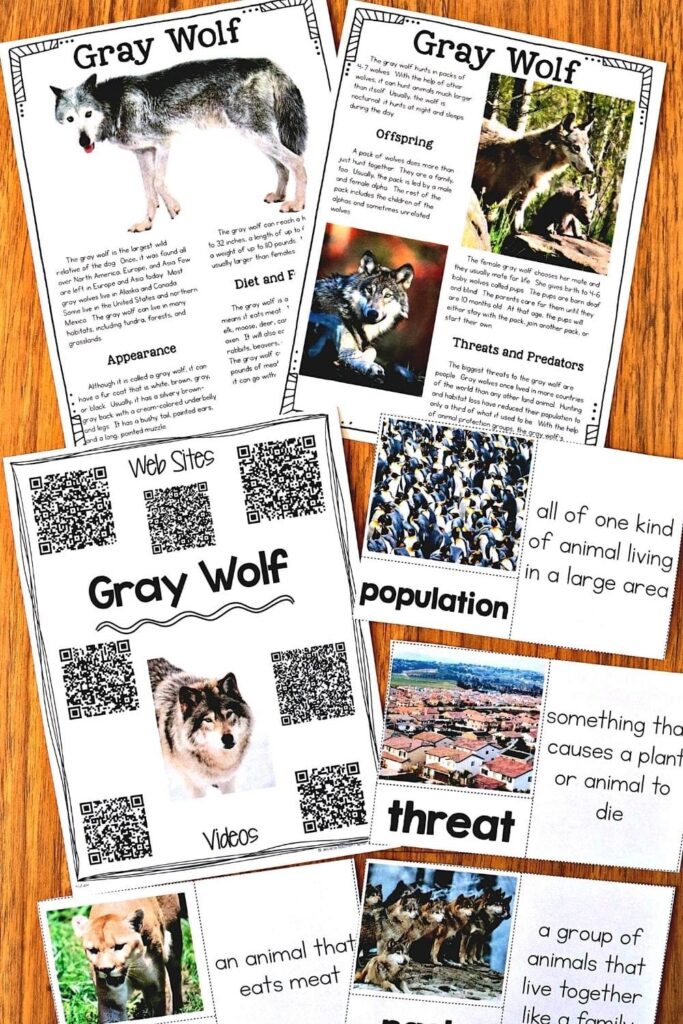 Get the Animal Article Collection
$97
$97 for lifetime access to all of of these resources & all future updates
142 Animal Articles in 15 Ecosystems
Digital Animal Articles
Animal Report
Informational Writing Tools
& More
What is Included in the Collection?
Each Animal Article includes:
Vocabulary Cards with key terms from the reading passage
Vocabulary Activities that include matching and Fryer Models
Informational Article in two formats (with and without photos)
Websites for additional research: QR Codes & a Google Site
Graphic Organizers for note-taking
Comprehension Activities such as short answer and cloze reading
Fact Sort for students to organize the facts
Summary Page
Writing Pages for a mini-report
Link to a Google Slides digital version with all of the activities and resources above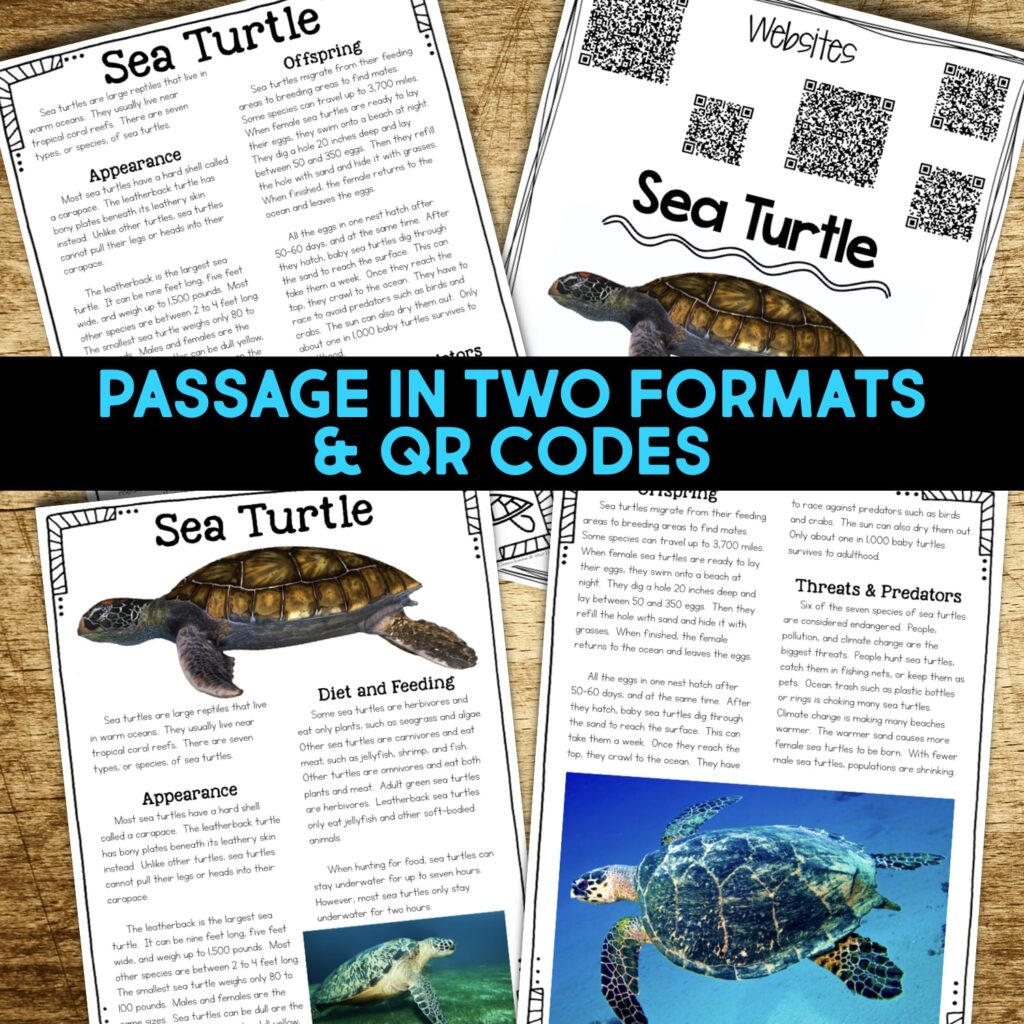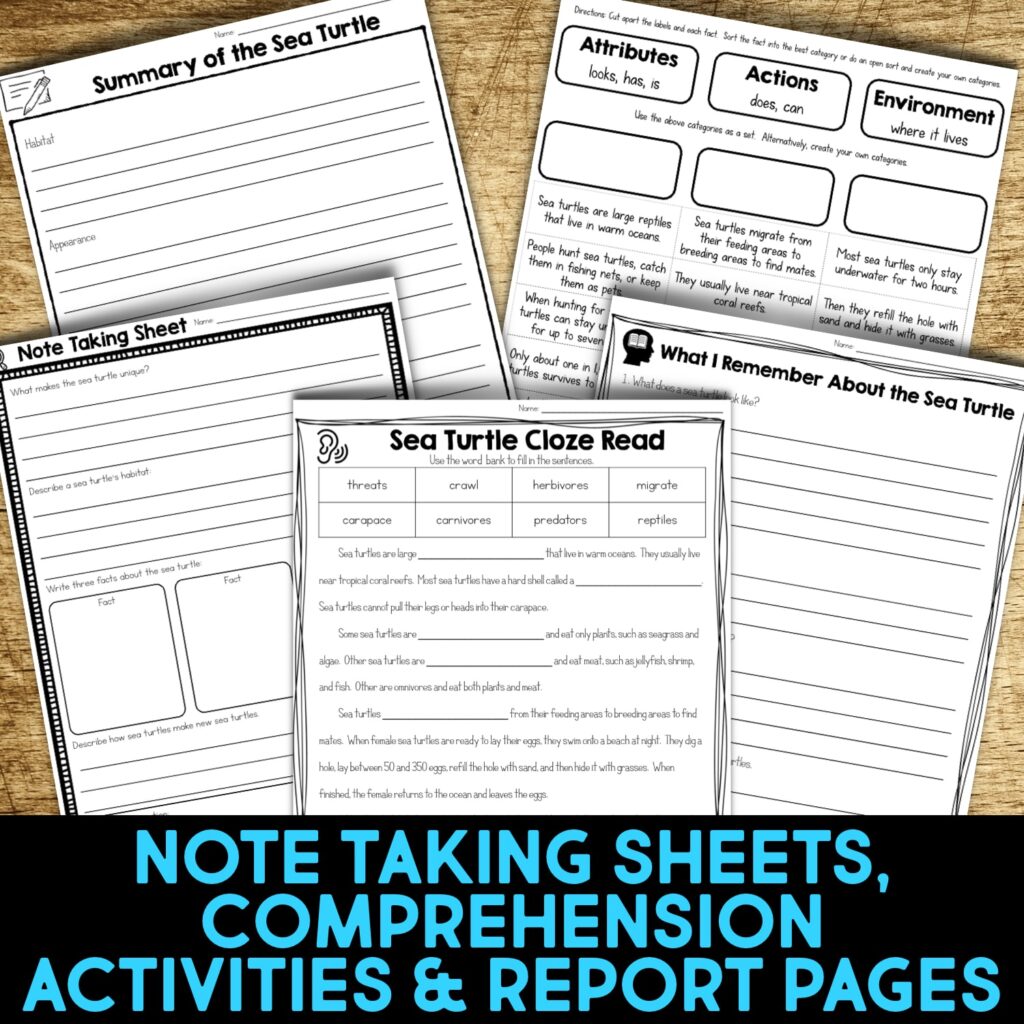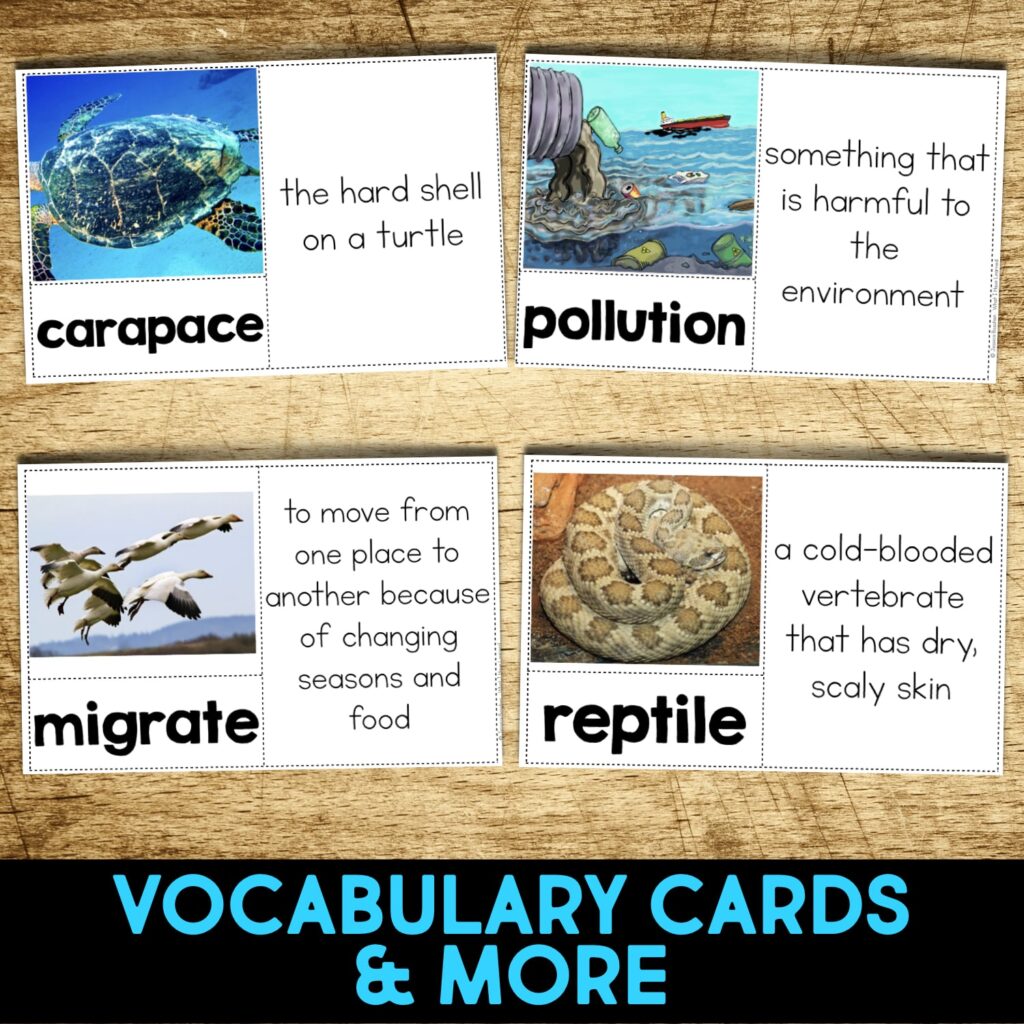 142 Animal Articles
16 Ecosystem & Animal Groups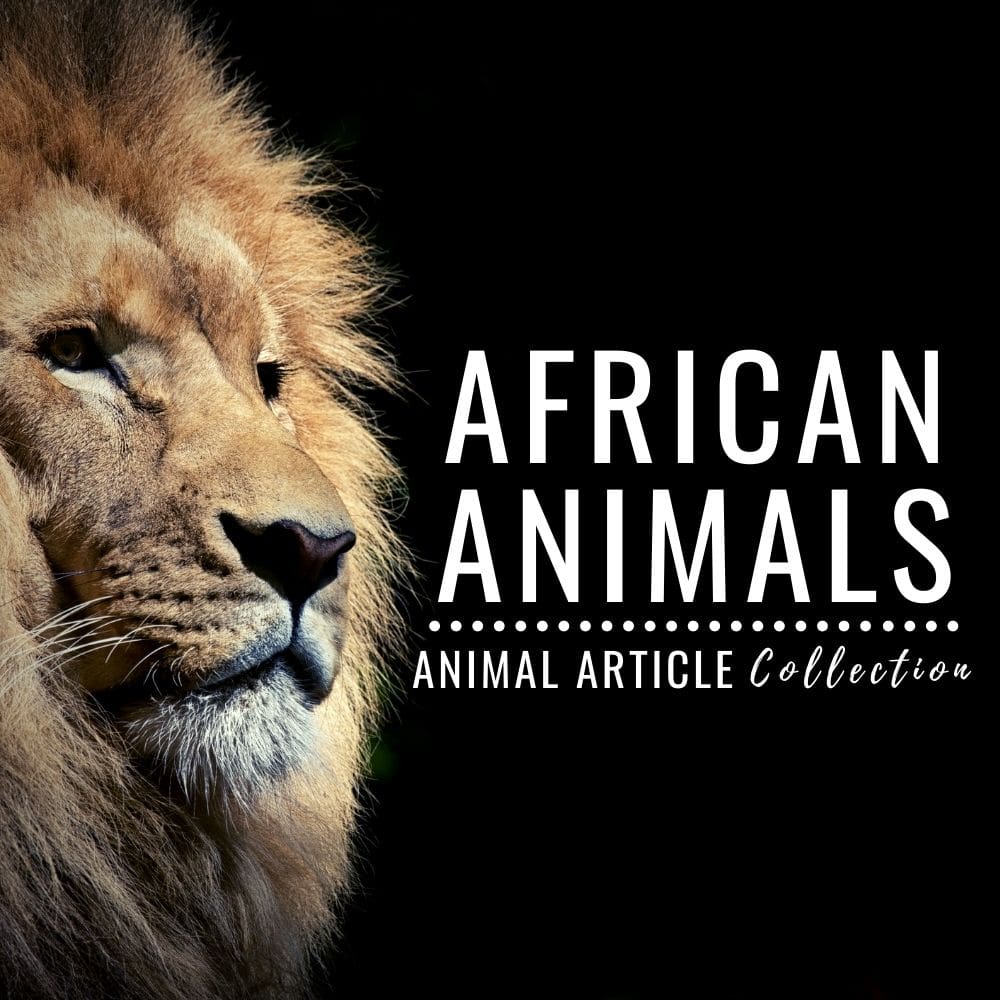 Cheetah
Chimpanzee
Elephant Shrew
African Elephants
Giraffe
Grant's Gazelle
Jackal
Hippopotamus
Lion
Rhinoceros
Zebra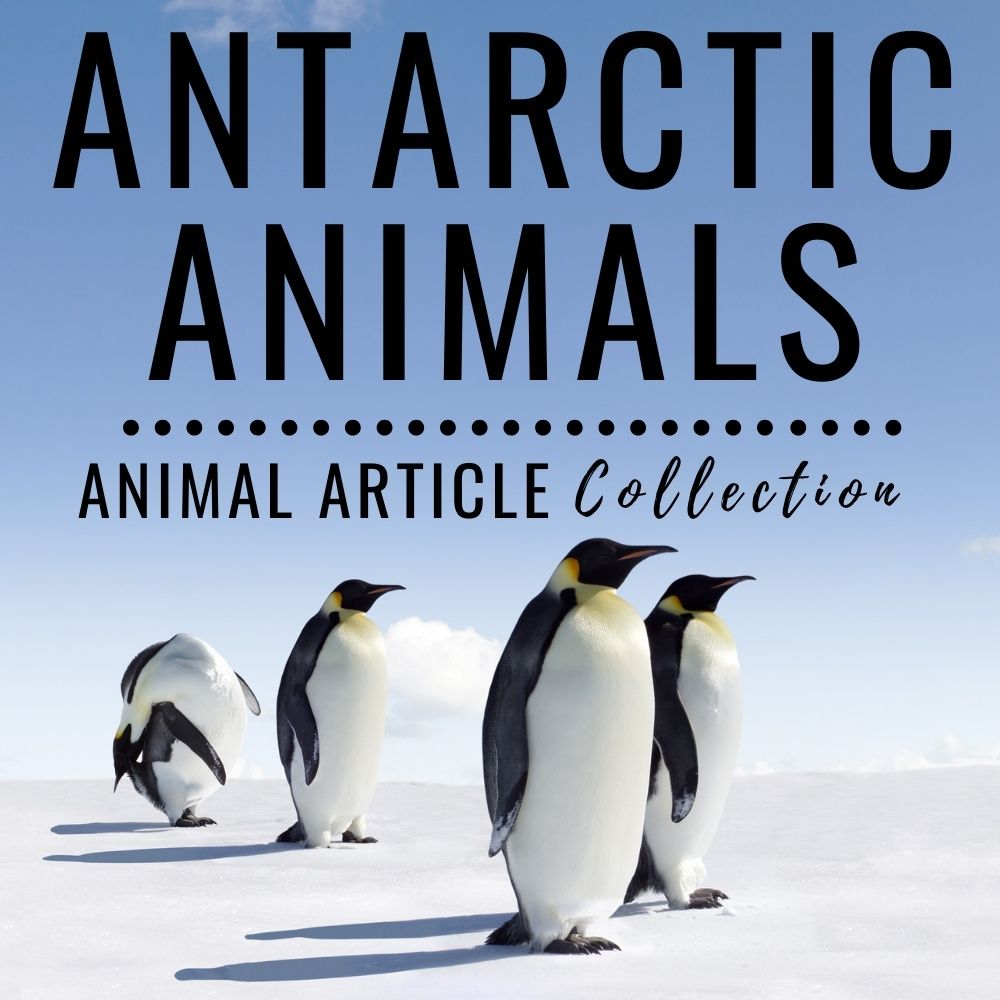 Albatross
Blue Whale
Elephant Seal
Emperor Penguin
Leopard Seal
Orca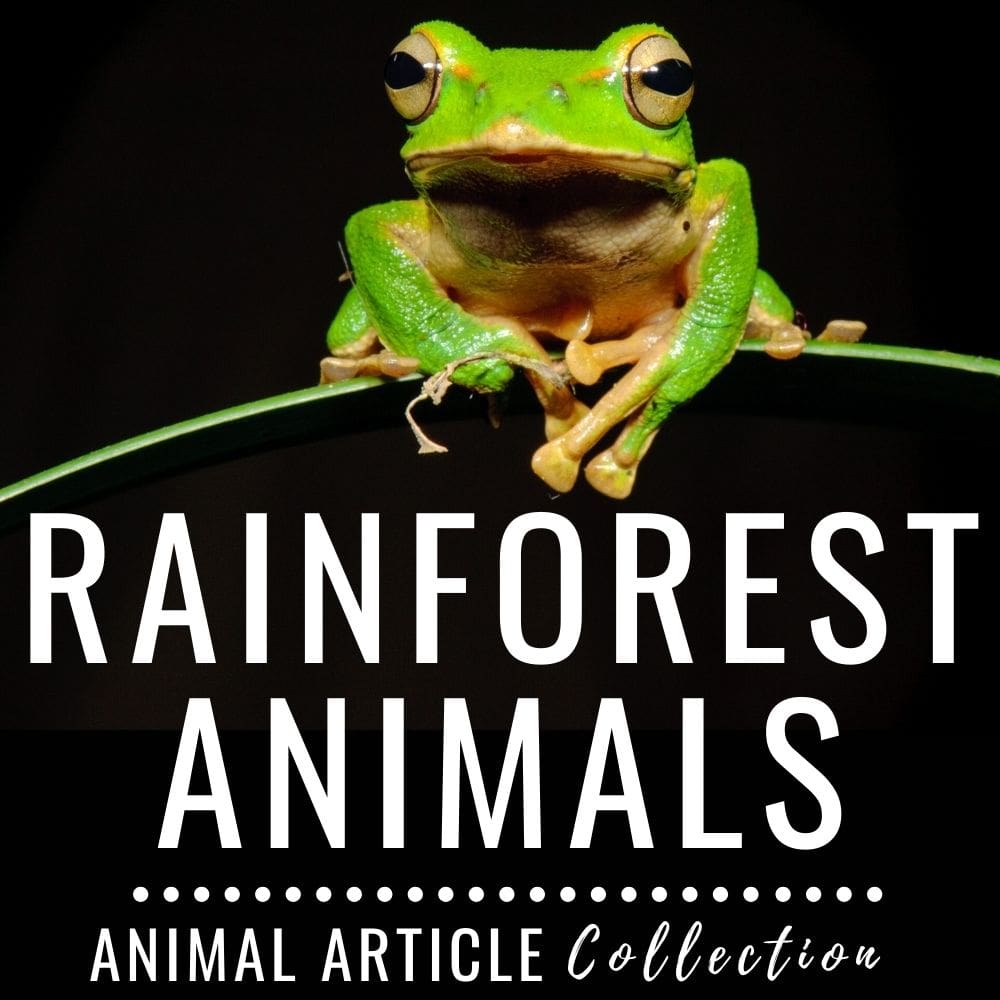 Anaconda
Capybara
Jaguar
Leaf Cutter Ant
Lemur
Macaw
Morpho Butterfly
Red Eyed Tree Frog
Sloth
Toucan
Piranha
Poison Dart Frog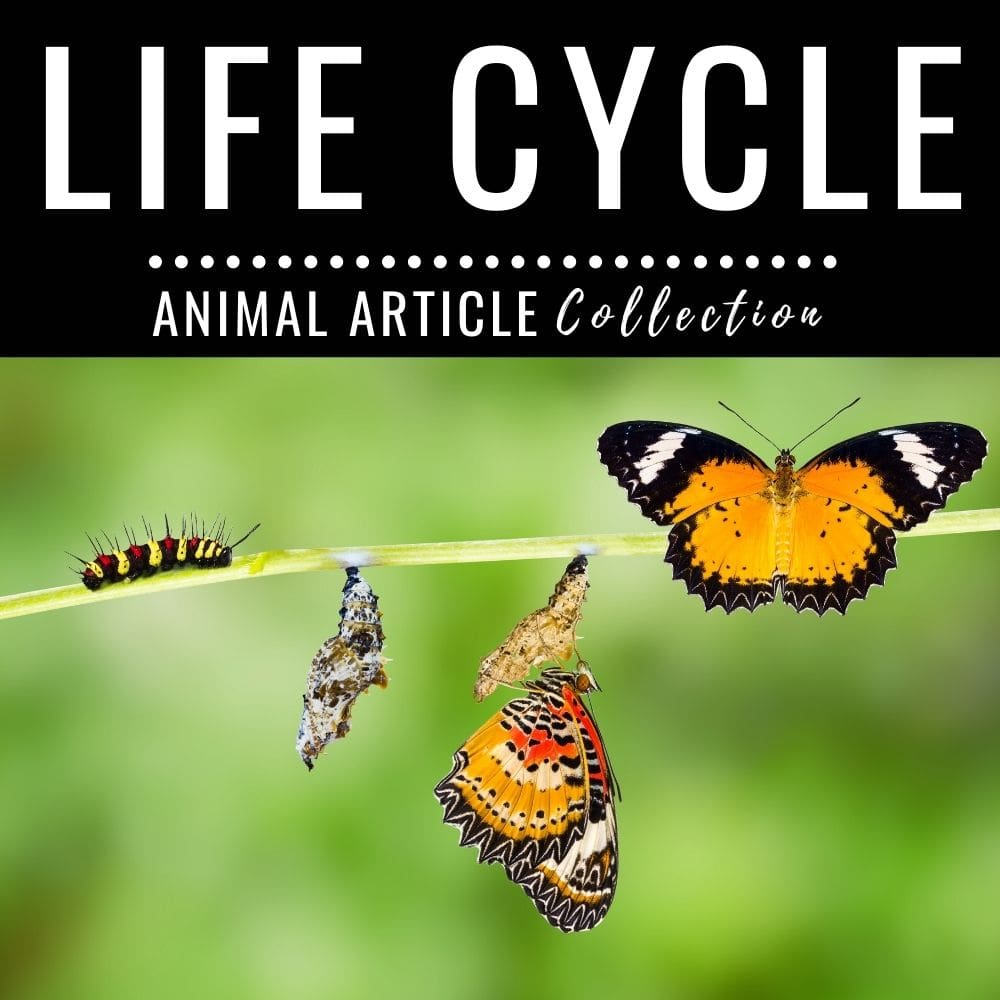 Ant
Bee
Butterfly
Frog
Ladybug
Praying Mantis
Silk Worm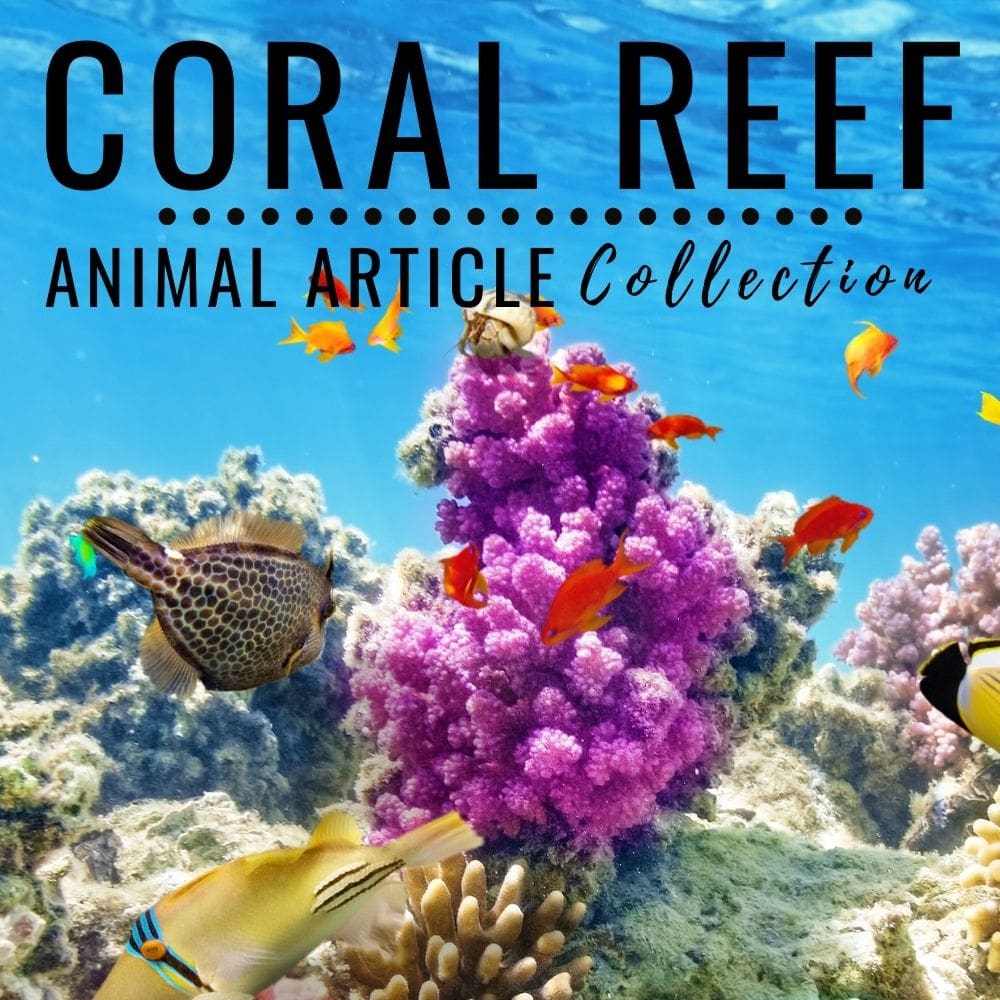 Clownfish
Coral
Giant Clam
Manta Ray
Sea Cucumber
Sea Slug
Sea Star
Sea Turtle
Sea Urchin
Tiger Shark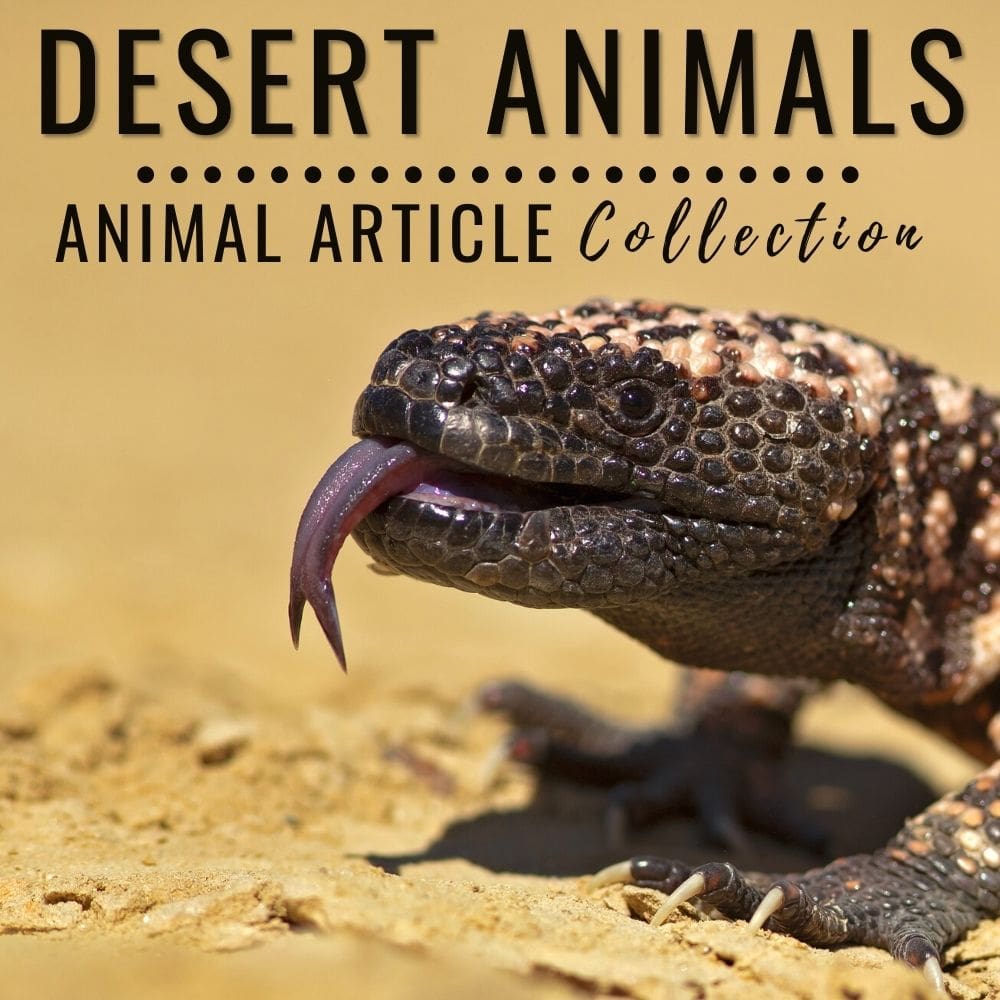 Armadillo
Banded Gila Monster
Bobcat
Cactus Pygmy Owl
Cactus Wren
Coyote
Desert Kangaroo Rat
Desert Tortoise
Fire Ants
Rattlesnake
Sonoran Pygmy Toad
Jackrabbit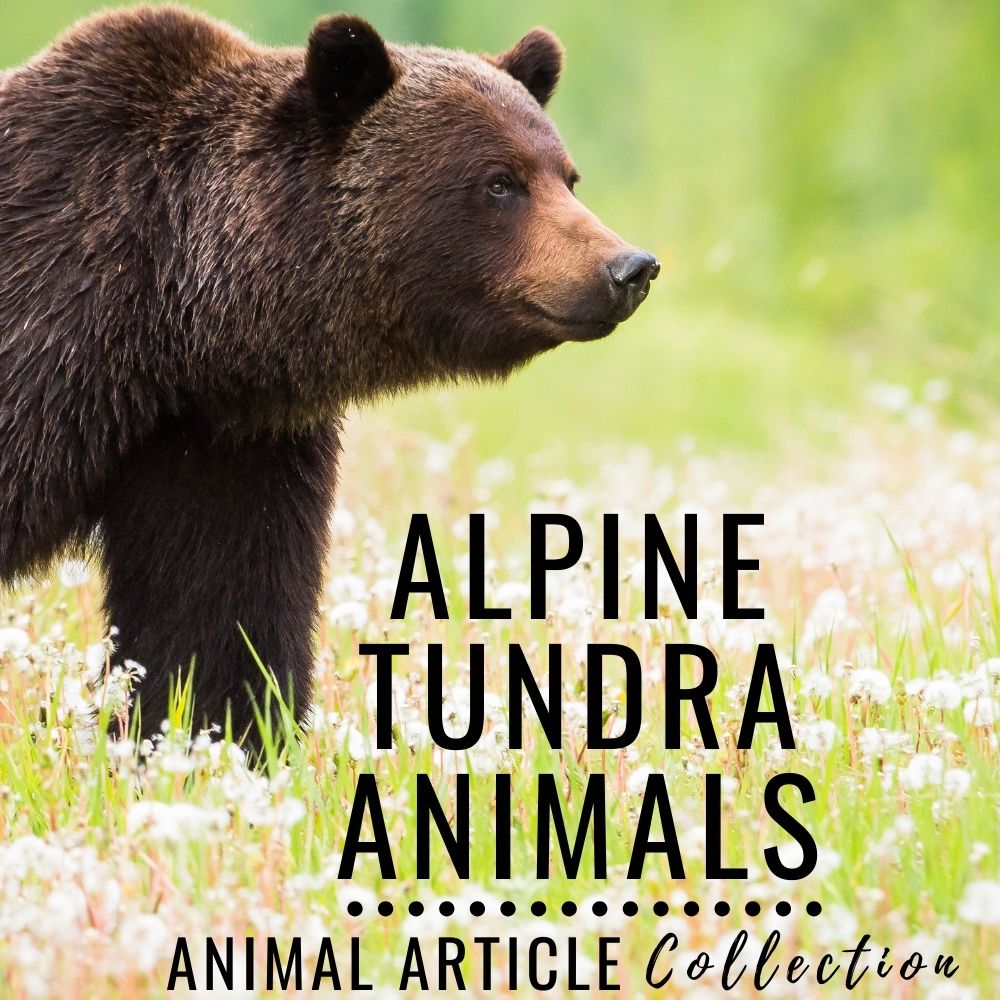 Grizzly Bear
Harlequin Duck
Musk Ox
Pika
Rock Ptarmigan
Stoat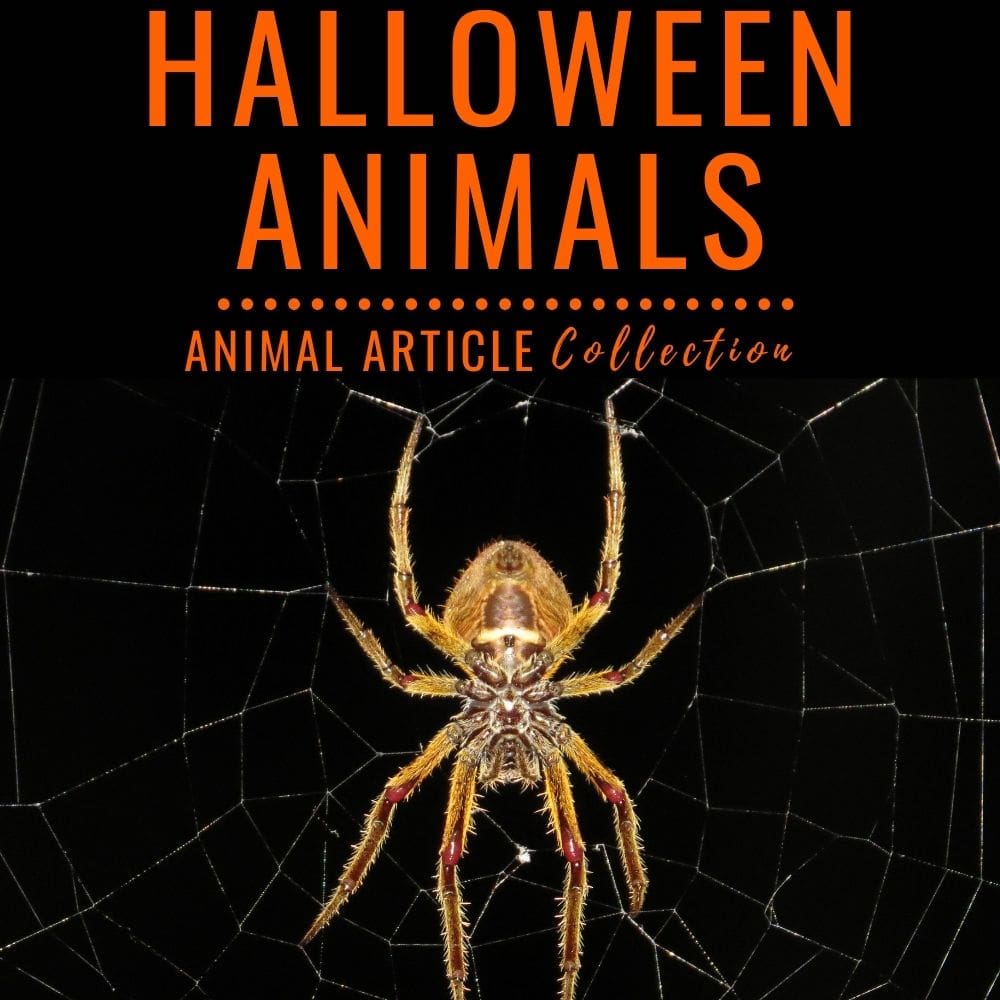 Halloween Animals Overview
Bat
Owl
Gray Wolf
Raven
Spider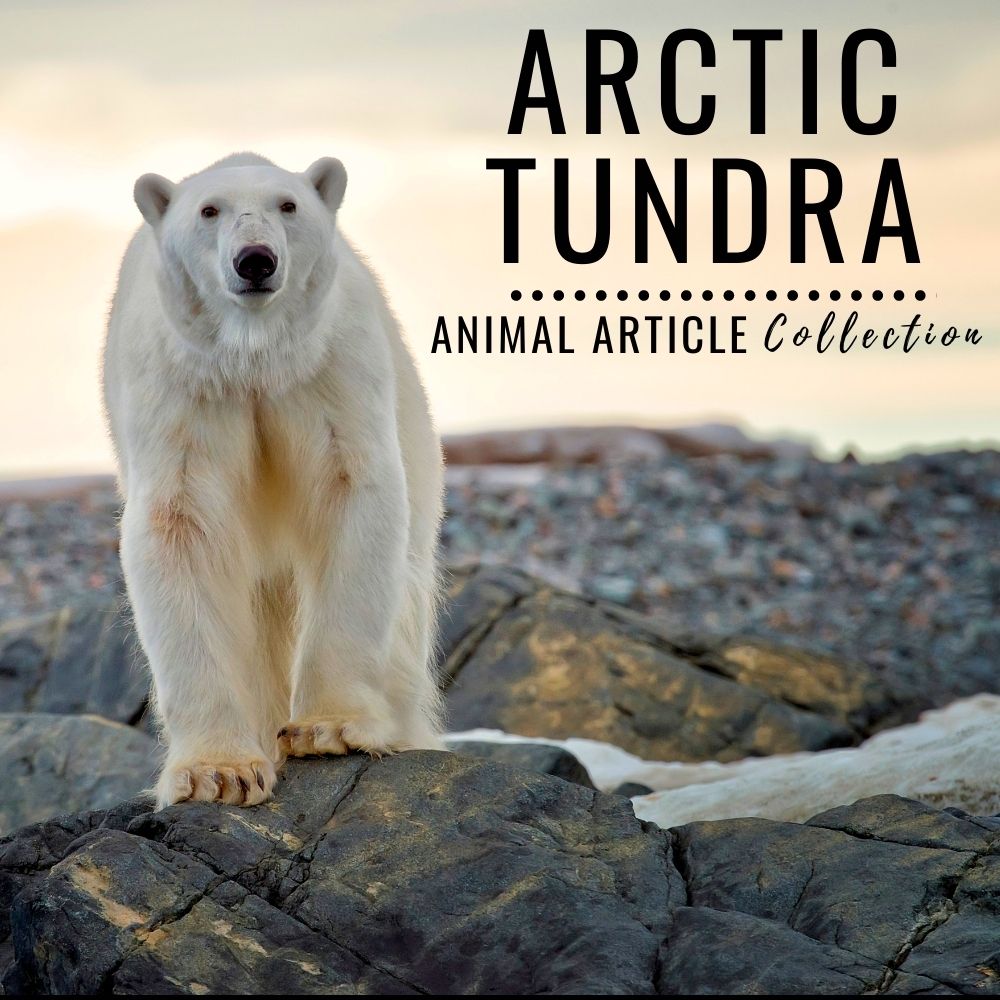 Arctic Fox
Arctic Hare
Arctic Wolf
Atlantic Puffin
Caribou
Harp Seal
Lemming
Moose
Narwhal
Polar Bear
Snowy Owl
Wolverine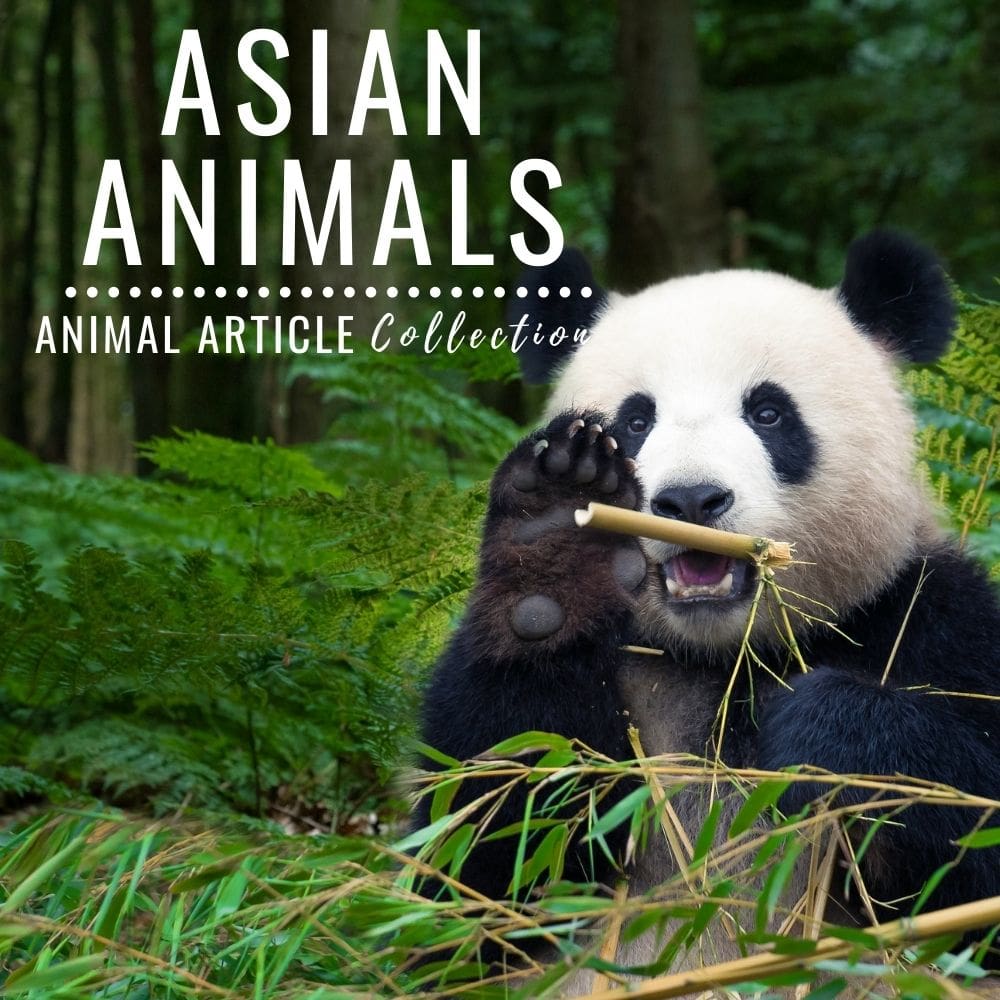 Asian Rhino
Bengal Tiger
Giant Panda
Komodo Dragon
Malayan Tapir
Red Panda
Slow Loris
Wild Asian Water Buffalo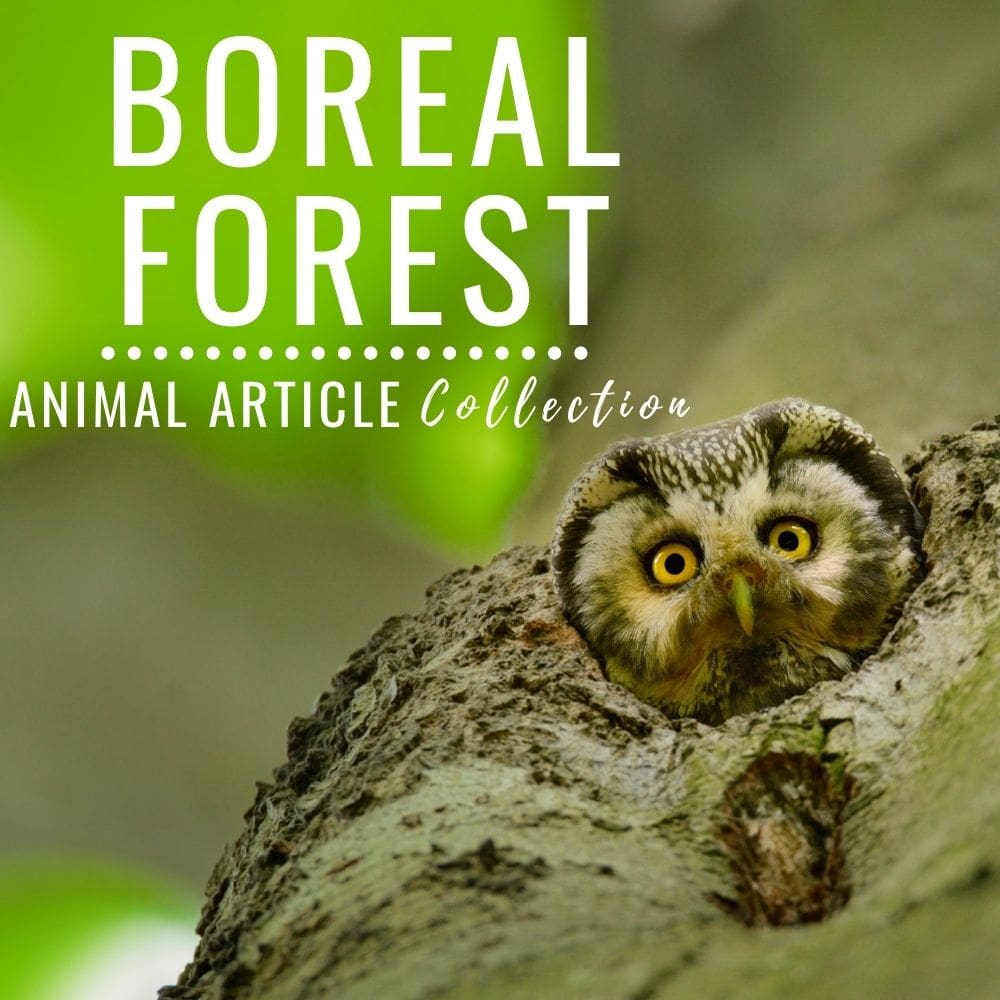 American Badger
Bison
Chipmunk
Crow
Flying Squirrel
Gray Wolf
Masked Shrew
Sharp-Shinned Hawk
Wild Boar
Great Gray Owl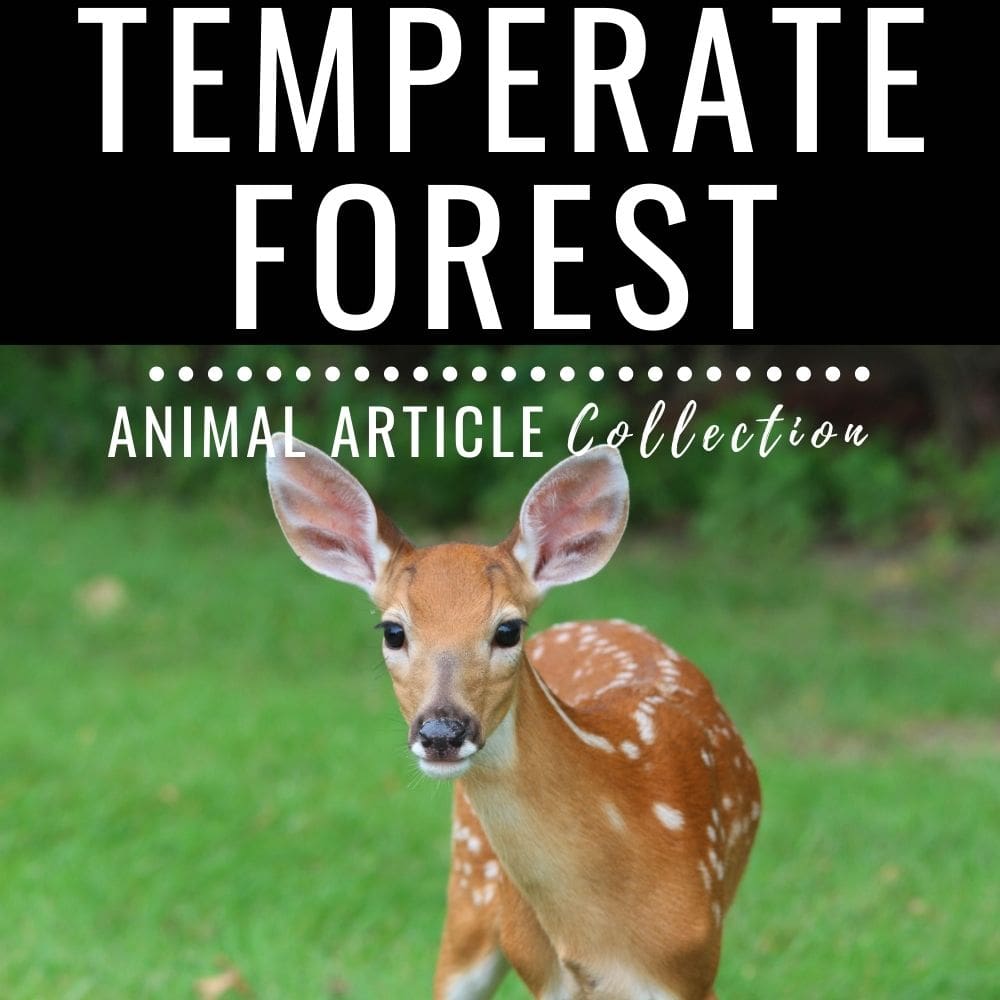 Black Bear
Red Squirrel
Little Brown Bat
Northern Raccoon
Striped Skunk
White-Tailed Deer
Wild Turkey
Woodpecker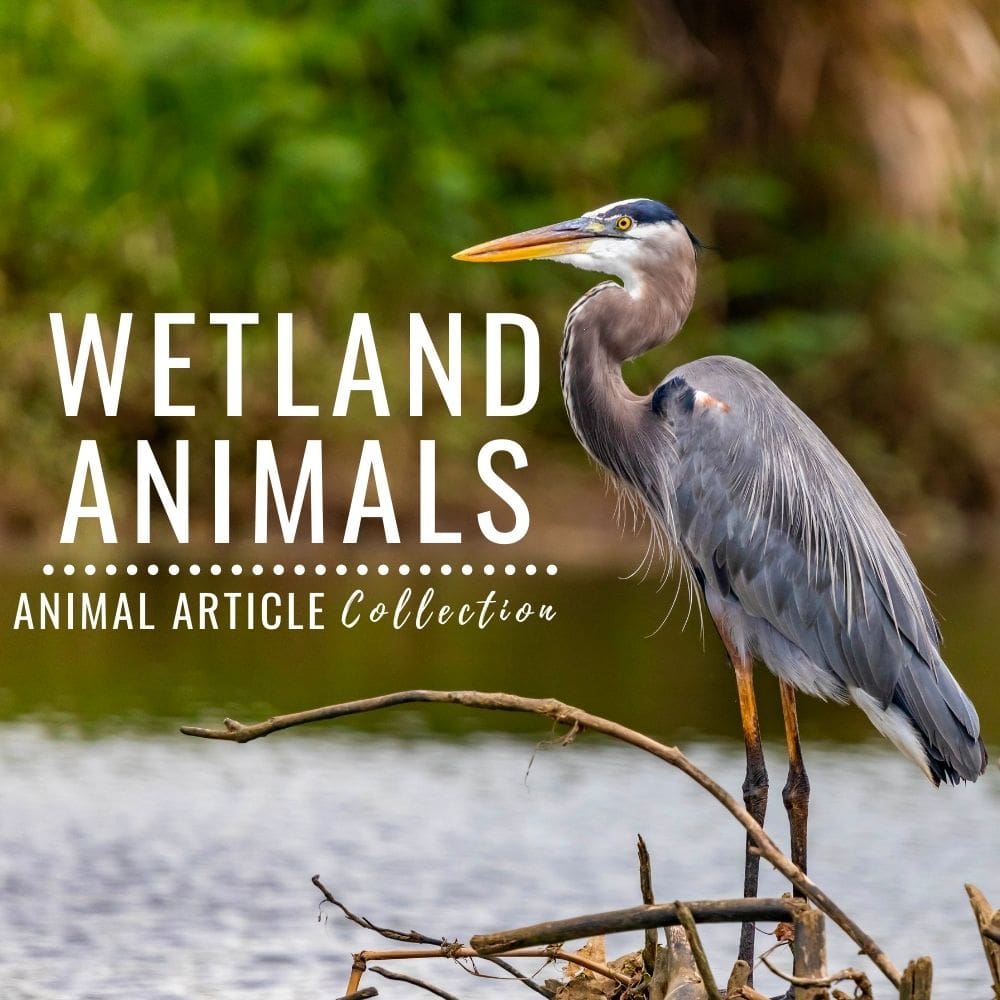 Crocodile
American Mink
Canada Goose
Double-Crested Cormorant
Muskrat
Water Vole
Osprey
Painted Turtle
Swan
Whooping Crane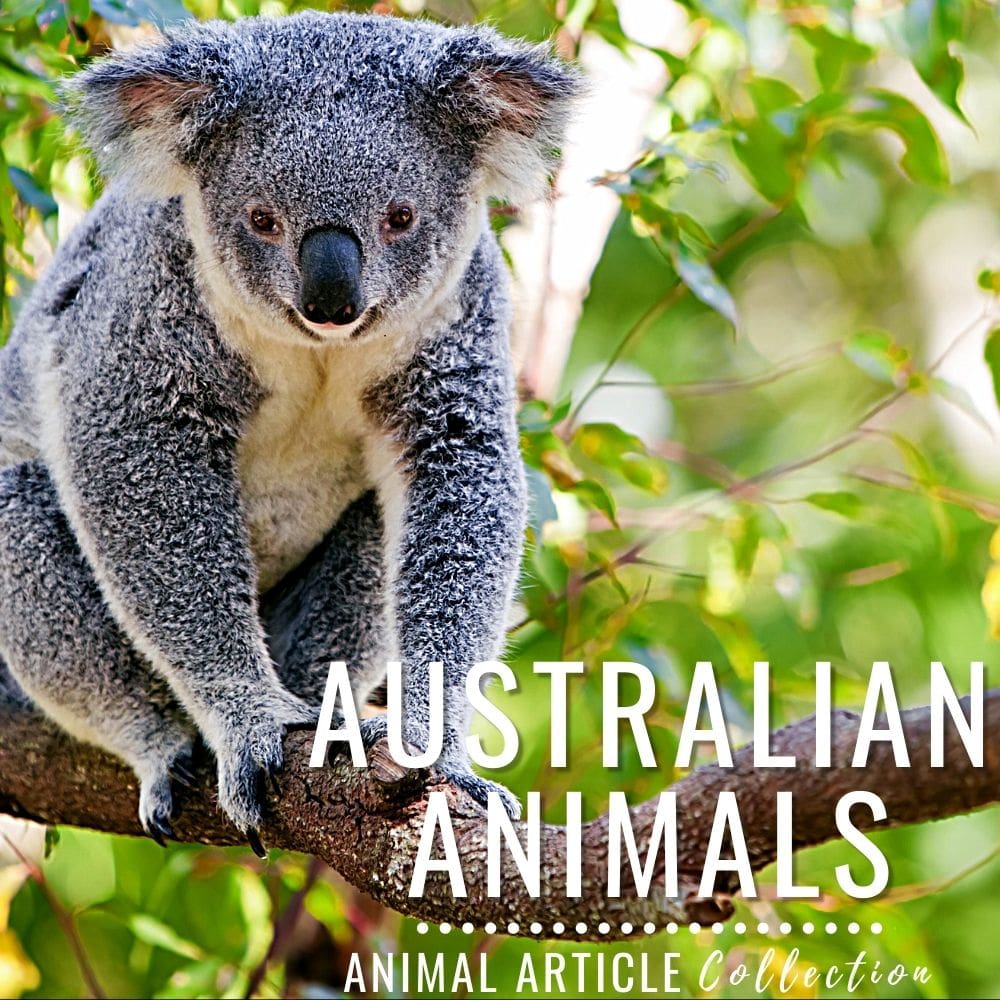 Bandicoot
Dingo
Echidna
Emu
Kangaroo
Koala
Platypus
Tasmanian Devil
Wombat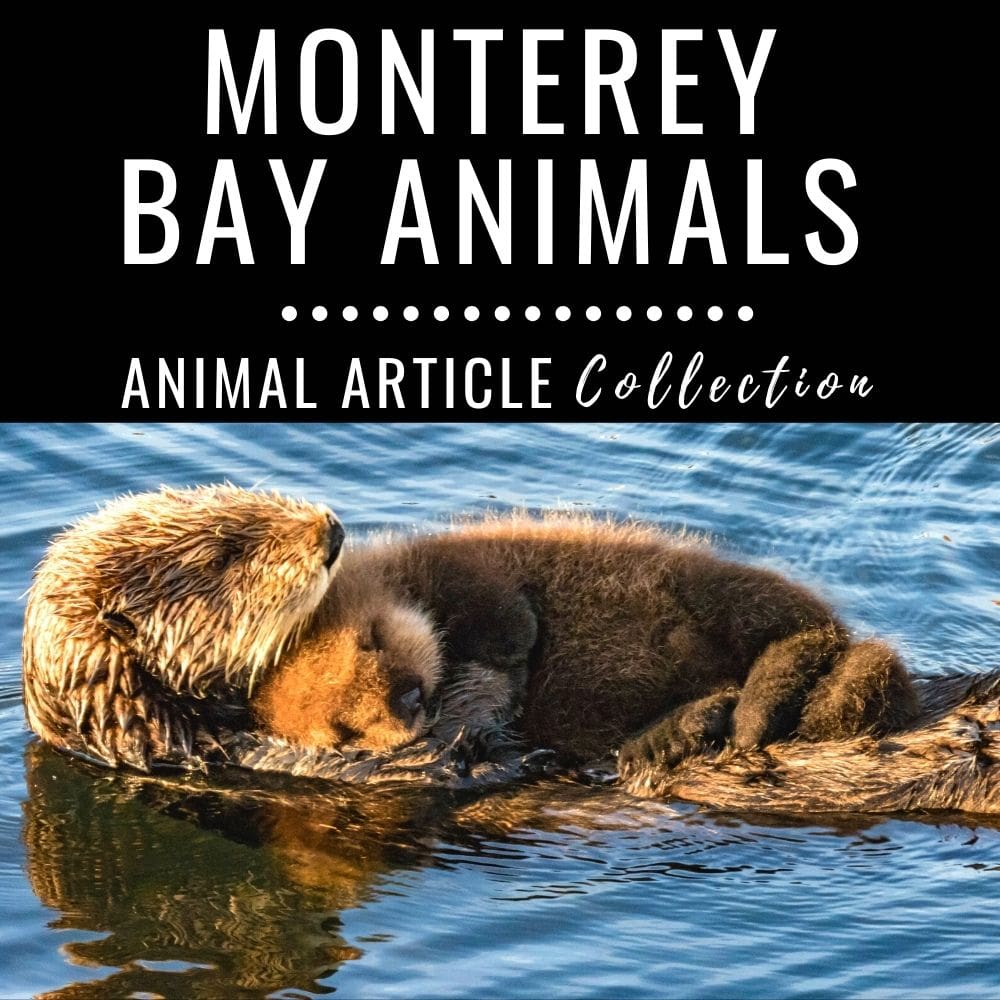 Bottlenose Dolphin
Chinook Salmon
Gray Whale
Great White Shark
Jellyfish
Masking Crab
Mussels
Sea Lion
Sea Otter
How can you use these animal articles?
There are SO many ways to use the articles and the resources in the collection.
Here are a few ideas!
Use for your informational reading standards
Integrate them into your science, reading, and writing blocks
Compare and contrast two animals
Do a bird study or even just an owl study
Use for your informational writing standards
Do an in-depth study of an ecosystem
Look at how animals differ between ecosystems, like rabbits in the desert vs. the Arctic climate
Categorize facts from several animals to see similarities across a certain species
Study certain animals at different times of the year (Halloween, Winter, Spring, Fall)
Use them for early finishers
Use them in whole group or small group settings
And MORE!
Do you want a sneak peek?
Watch the video to see what's inside the Animal Articles Collection and see an animal article and accompanying comprehension resources.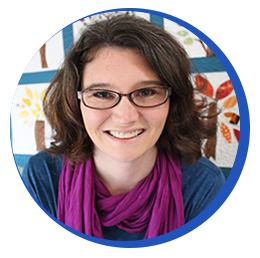 Meet Jessica
Hi there! My name is Jessica Boschen and I am the author and curriculum developer at What I Have Learned.
I've been an elementary teacher for 19 years and a curriculum developer for the past 10 years.
Today, we homeschool our two elementary-age boys and I create resources to use at home with them and for teachers to use in their classrooms. I love it!
I love creating just what you need to enhance your classroom instruction.
Now, I'm diving back into teacher professional development tying together my love of curriculum with my love of learning and teaching.
What Teachers are Saying About Using
the Animal Articles with their Students
This is a wonderful resource that I have been using for my informational writing unit. I absolutely love all of the animal choices. I am absolutely sure you will love it, too!

Yesenia
Teacher
I used this resource with Kindergarten for our animal research unit. I loved how you used real photographs of the animals instead of unrealistic illustrations.

Carrie
Teacher
These are very thorough and well-researched! I purchased these to have for my students to use for our end of the year animal research reports.

Elisabeth
Teacher
Just what I was looking for! A great way to obtain information through the use of technology and passages on paper. My students loved this product and so did I!

Kelly
Teacher
I LOVE THIS PACK! My kiddos were able to collaborate and work in small groups to read each article and complete the cut and paste activity. They loved all of the exciting facts they learned and working together 🙂

Farming in 2nd Grade
Teacher
BONUS!
In addition to the 142 Animal Articles, these resources are also included in the collection: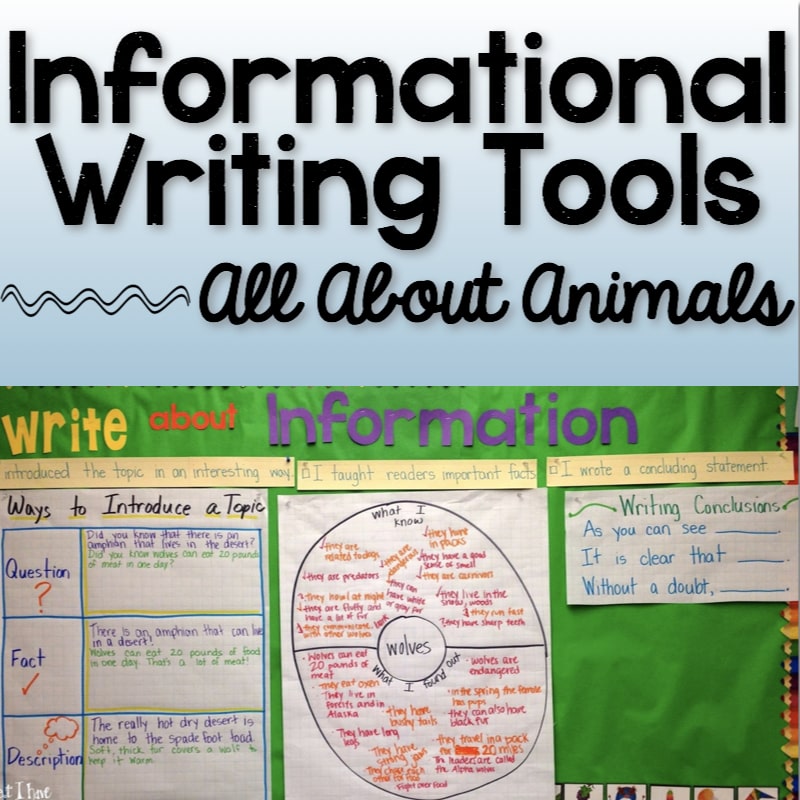 Also included are more graphic organizers and reading comprehension tools to use with your students!
Example Set of Articles
Here is an example of the African Animals.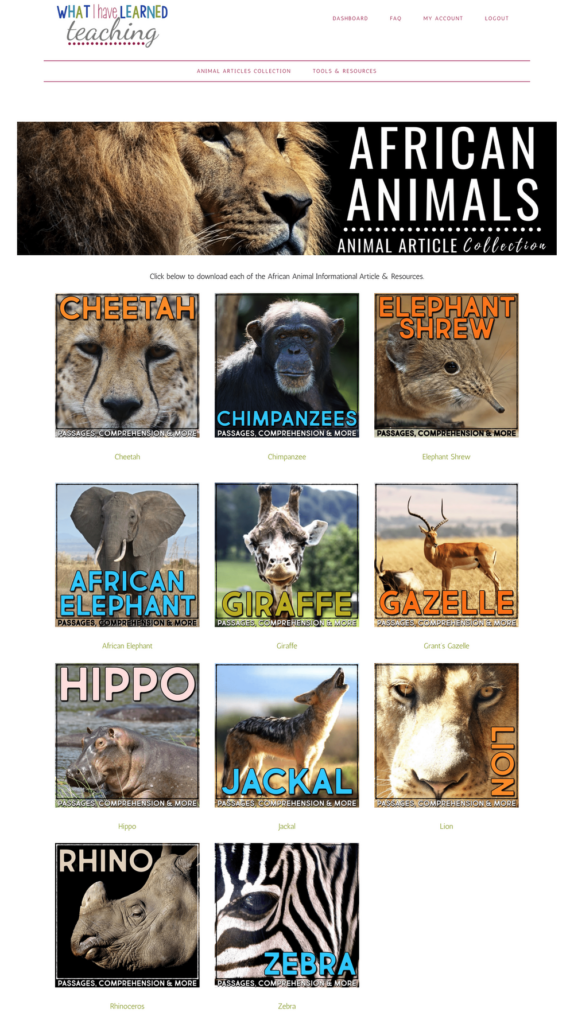 Animal Article Collection
vs. Purchasing Separately
Here is what you save with the collection vs. purchasing resources individually.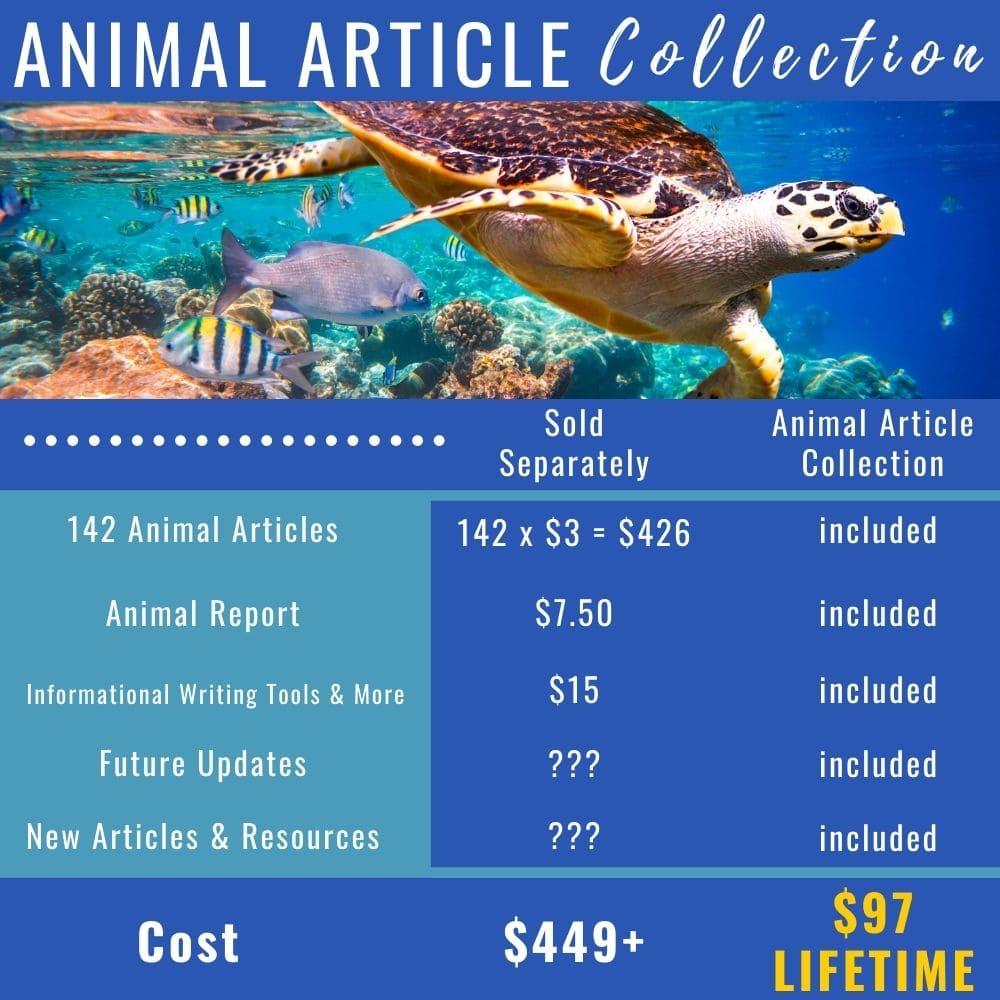 Are you ready to have complete access to 142 Animal Articles & Additional Resources?
Your students will love studying animals, diving deep into science, and learning reading comprehension strategies with engaging texts.
Here's how it works.
January 1, 2019
Step 1:
Click "Sign Me Up" and follow the directions to complete your payment.
January 1, 2019
January 1, 2019
Step 2:
When the payment is complete, click the GET STARTED link on the order page. You'll also receive your login details via email.
January 1, 2019
January 1, 2019
Step 3:
Login to access the Animal Articles Collection!
January 1, 2019
Frequently Asked Questions
How will I access the collection?

When your payment goes through, you will be sent your login details. Log in to the website and you will have full access to all of the resources currently available. We are still working on building the pages, so some ecosystems may not be available yet.

Each resource is an independent PDF download.
Can I share the collection with other teachers?

No.

I would love for you to share ABOUT the collection with your colleagues. Login for the course is for one teacher.
I already purchased some of your Animal Articles. Can I get a discount?

Since the Animal Articles Collection is offered at such a deep discount already, I am not offering refunds or credits for past purchases.
What grade levels is this best for?

The reading passages were designed for an independent reading level for second or third grade. I use them with my second graders as a guided reading during direct instruction. We read them together and pulled out facts about each animal.

Kindergarten and first grade teachers have told me that they have enjoyed using them with their students and included the supplemental videos as supports.

Fourth and fifth grade teachers have also shared how they can go deeper with reading comprehension skills like categorizing and compare and contrast as well as writing multi-paragraph essays that utilize those skills.

So, to answer the question – it depends on how you use the resources with your students.
Do you offer refunds?

It's my highest priority that you're 100% satisfied with your purchase. Please see our refund policy.
How long do I have access to the collection?

Forever! Well kinda.

You'll have access to the collection as long as the collection is available. There is no limit or deadline and it is lifetime access.
Do you offer life-time updates for free for those members that have purchased it?

YES! All future updates of the animal articles and related resources are included.
Will you be adding more to the animal articles collection every year? If so, would you take suggestions for animals?

Great question! Since the collection already includes 142 animals, I wasn't considering adding more this year. However, I have a few ideas rolling around in my head, so in all likelihood, yes, I will be adding additional animals to the collection.

I'm also open to suggestions. If you would like specific animals, let me know through this contact form.
Can these be used for Distance Learning?

Yes! Each of the Animal Articles can be used digitally. There is a link to copy the Google Slides version in each PDF download.

You can share them digitally with students as along as it is through a secure website that requires a log in. Do not share them on an open website where anyone could download them.
Do these articles come with different levels so they can be used for differentiation?

Not yet! This past spring we just finished creating the last few animal articles. Differentiating the main article is on our list of to-dos and will likely be a future update.

Each article includes a CLOZE reading passage, which could be used for differentiation.
Do you accept Purchase Orders?

Yes! Please contact me about submitting a purchase order.
Do you have another question I haven't answered yet?

Still have questions, concerns, or anything else you want to ask me? Contact me here.
Join us to get access to 142 Animal Articles
and additional resources to enhance your reading, writing, and science curriculum
Change how you teach reading. Change how you teach writing. Change how you teach science.
Get the Animal Article Collection
$97
$97 for lifetime access to all of these resources & all future updates
142 Animal Articles in 15 Ecosystems
Digital Animal Articles
Animal Report
Informational Writing Tools
& More